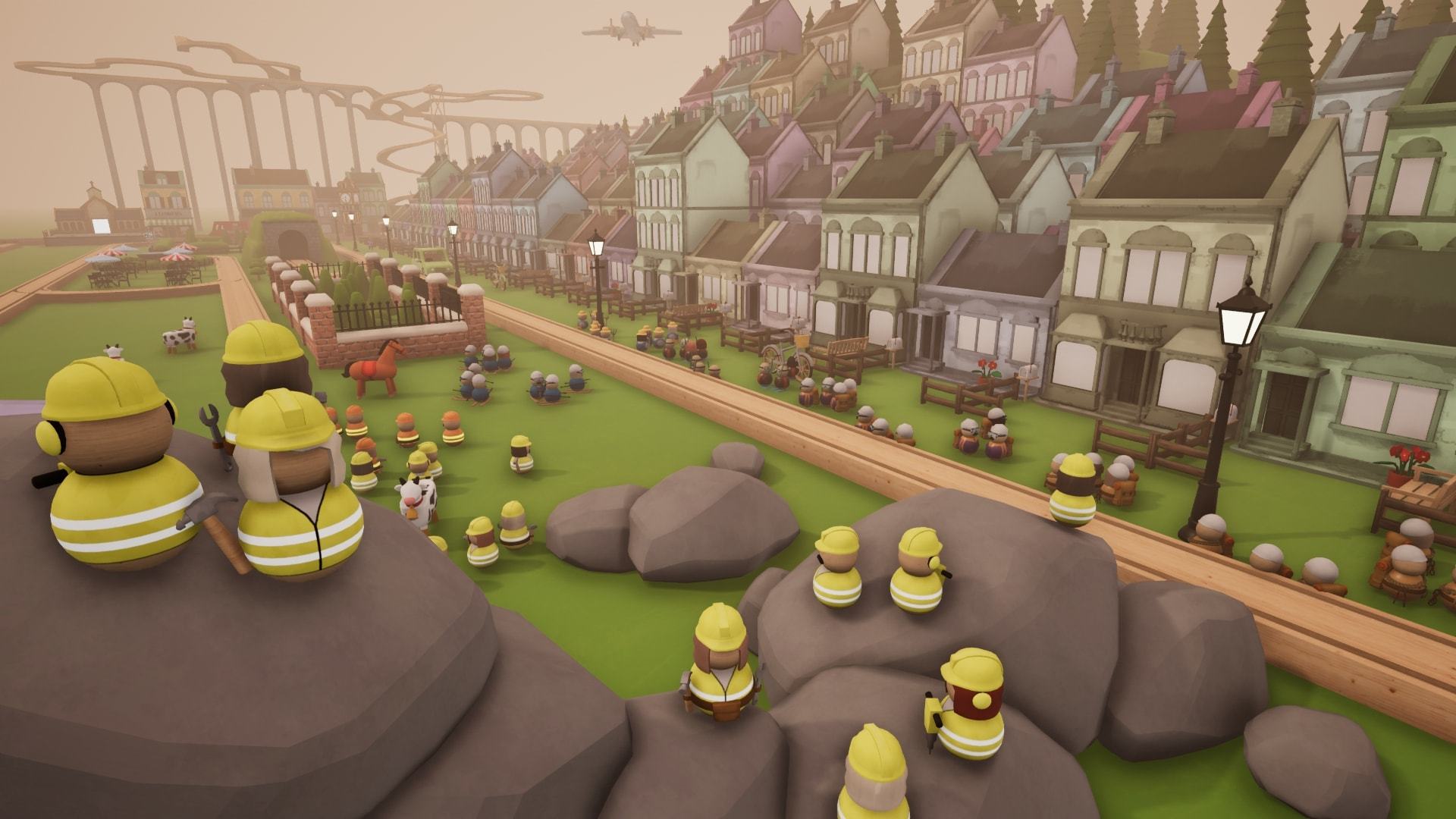 0 Comment(s)
/
by Chris Cleveland
Hello everyone, 

We're delighted to announce that a brand new update is now live for Tracks! Tons of new objects have been added, including charming helicopters, planes and bikes - plus controller support is finally here!

Check out the brand new trailer we've made to mark the occasion:





 Full Controller Support
Tracks can now be played with a controller!

This is our first pass at controller support, and we are looking to refine the controls over time. If you have any feedback please post in the controller feedback thread. 

We've gone with Xbox controllers as the default, meaning that only the Xbox user interface is currently visible. But you can still play the game with alternate controllers such as the PS4 controller and the Steam controller.



 New Items

 Bicycle


 Car


 Van


 Post Van


 Helicopter


 Plane


 Rock


 A differently shaped rock


 A bigger rock


 There are quite a few rocks


 I figured 5 was a good amount



 Climber


 Skydiver


 Scuba Diver


 Fire Station



 Track Improvements
Every track piece has been replaced to improve alignment and we've also overhauled textures for many of them. Not only does this improve visuals, but it should also fix some derailment bugs.




Below is the change log for this build. We'll have more content and features to show off within the coming weeks and we thank everyone who has joined us on this journey throughout development so far!

Improvements and Bug Fixes

 The train can now be reset during build mode


 Alternate mode (alt key) is now a toggle rather than needing to be held down


 Alternate mode (alt key) now has a pop-up indicator/description


 Fixed the train slowly shifting and rotating when it should be stationary


 Fixed the train shuddering when switching to reverse


 Fixed the train sometimes wobbling along a straight track


 Fixed the Save Discovery load animation getting stuck


 Fixed issues with tunnels when they aren't on solid ground


 Linking tunnels will now be deselected when opening the toy box


 Improved lighting in the Modern Apartments environment


 Improved Modern Apartments layout


 Fixed a crash caused by closing the save menu quickly after creating a save


 Fixed toy box exit issue after using the size slider


 Passenger moustache colour is now randomised


 Fixed placement grid not loading correctly


 Adjusted the Police Station so the roof/helipad can have objects placed on it


 Reorganised the toy box with new categories


 Walking passengers should now be deleted when clearing track


 Build sockets no longer appear when you're placing objects


 Menu refinements


 You can now spawn a max of 20 passengers at a time rather than 19


 Fixed cancel button on the music note selection screen


 Fixed issue with environment change sound effect


Tracks - The Train Set Game is now available in Early Access on Steam.
Tags:

Change Log, Designer, Developer, Development, Early Access, Humor, Humour, Out Now, screenshots, simulator, Steam, store news, trailer, update